Primecare Health Ltd were chosen to be partners with Fit for the Future because they displayed real values and vision for the future. This is their vision for what the project can give them and what they hope to achieve for their staff and the people who access their support: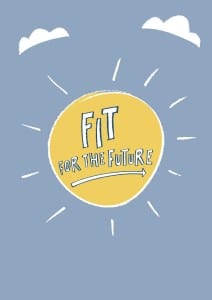 "Our staff would be given a great opportunity to learn best practice and work with a model of care to be proud of in, achieving the best possible outcomes for service users. They would feel valued and included within the organization and be proud to be part of the success. 
Our service users would feel reassured that we are able to meet their needs and desired outcomes being able to support them with well trained and knowledgeable staff and feel involved within the design of their support. 
Primecare Health want to be successful and offer specialized care and support to all our service users and we feel that working with this project we will have the experience and knowledge to develop our care, in particualr for those with dementia."
We can't wait to get started working on reshaping this service with older people and their carers – we think this is a real opportunity to explore what 'specialist' care at home looks like – and how it can really change lives for people with dementia.