Recently Gayle and I, alongside Eilaine from Hot Chocolate Trust, ran a workshop at the Scottish Institute for Residential Child Care (SIRCC) "Steps to Success" conference in Glasgow to explore "preserving and promoting positive relationships". This was off the back of IRISS's Relationships Matter project and the same workshop I ran at the Parenting in Scotland Conference earlier this year.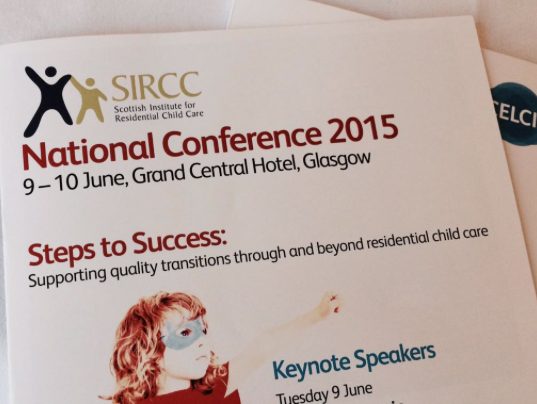 Personal Stories
It was wonderful to attend an event that embraced the importance of personal stories wholeheartedly, with young people reflecting and sharing their personal experiences with the delegates in the most beautifully, heart wrenching way – I'm not sure there was a dry eye in the room. I have so much respect for the young people for sharing their stories with everyone – it's difficult to share your life story with anyone, let alone a room full of strangers.   Wonderful!
Recognition of the importance of sharing and highlighting personal stories appears to be growing at events I've been attending lately. Scottish Care; Parenting Across Scotland and The Co-Prodction Network (and now SIRCC) are just a few organisations that have made this the primary focus of their events and it's wonderful to see. Long may it continue! (as long as it continues to be done in a person-centred and non-exploitary manner!)
Preserving and Promoting Positive Relationships
Our workshop was in the afternoon of the first day of the conference.
We started by inviting delegates to list what they hoped to get from the session.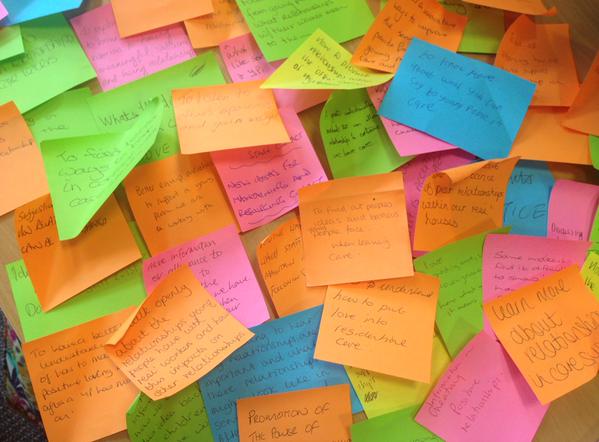 Through this key themes of interest emerged:
Learn/Understand
Give Young People an Understanding
Hear from Young People
Talk About Relationships
See Evidence of the Impact of Positive Relationships
Raise Awareness of the Importance of Positive Relationships
Hear Some New Ideas
This allowed us to capture people's expectations and to reflect on these throughout the session. We hope this helped to shape a session that had something for everyone!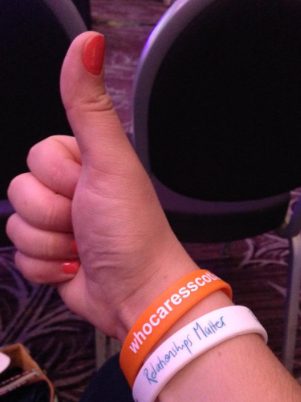 Following an introduction to IRISS and the Relationships Matter Project, we showed delegates a video created with a young person at Hot Chocolate Trust. In this video the young person reflects on how Hot Chocolate supported them by demonstrating positive loving relationships.
We then invited the delegates to reflect on this video by asking them to respond to three questions: 1. how the video made them feel; 2. Listen to what the video is saying; and 3. Think about how the video makes them react.
During this process the group worked in pairs to reflect and discuss how the video made them feel and react.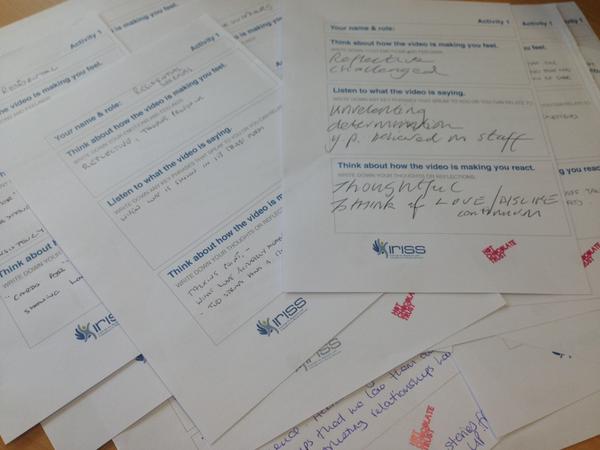 We then invited discussion through the wider group so that learning and experiences could be shared.
Following this we invited them to return to their pairs and think about love. Where was it shown in the video? How does love translate in a professional context? and What is their "pledge for love" in 2015.
This allowed the group to think about how love (and loving relationships) can take many forms and, importantly, that you don't need to say 'I love you' to let someone know how you feel.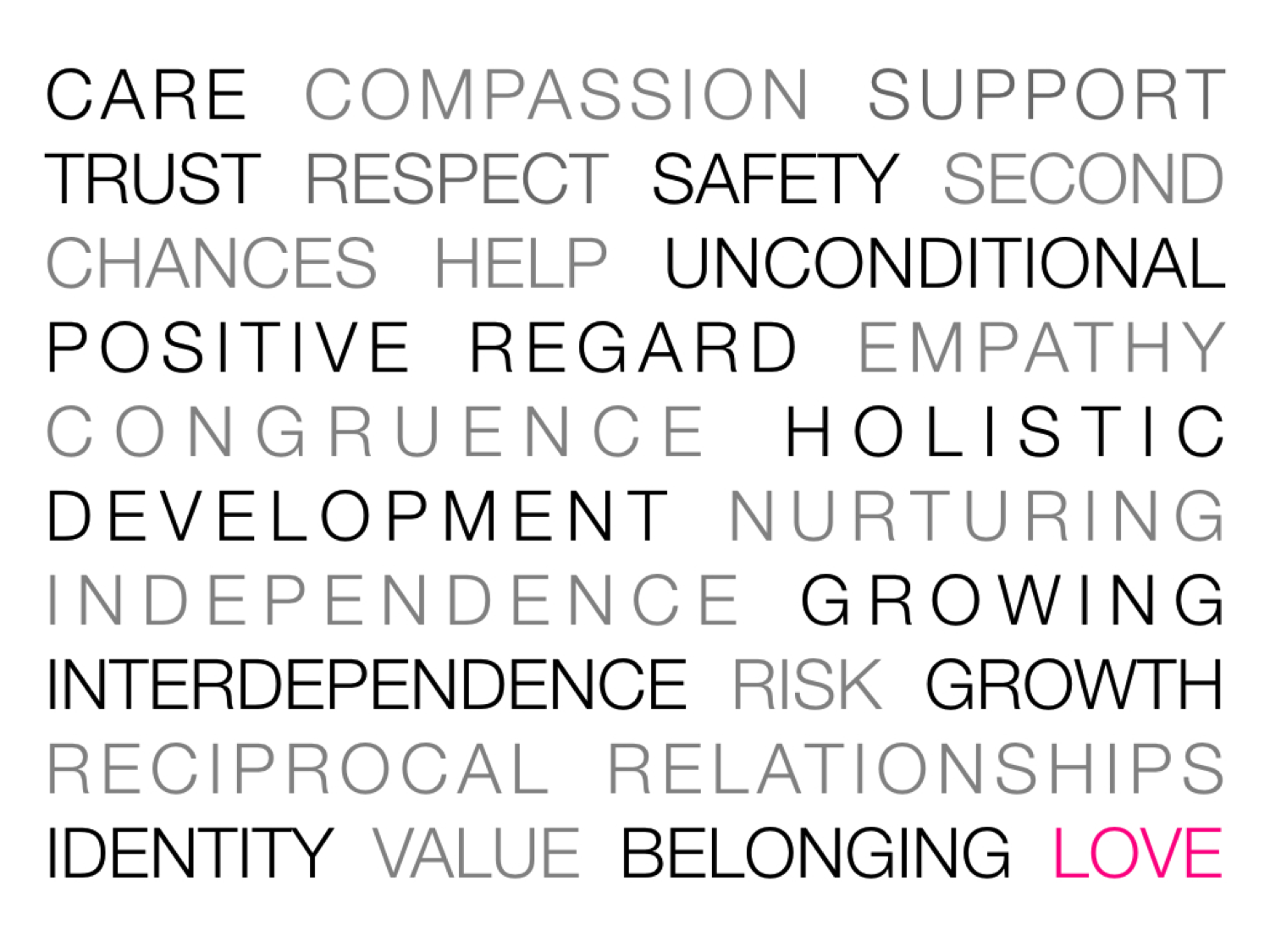 We captured the discussion on activity cards on which delegates wrote their responses including their pledges to make love their big focus for 2015.
Some of these 'pledges' are detailed below:
To treat people as I wish to be treated myself!

Tell the people that I love, that I love them!

It's ok to show, demonstrate and tell young people that you love them!

Free hugs!

When the going gets tough be there no matter what!

Encourage my team to be confident in their actions/showing love!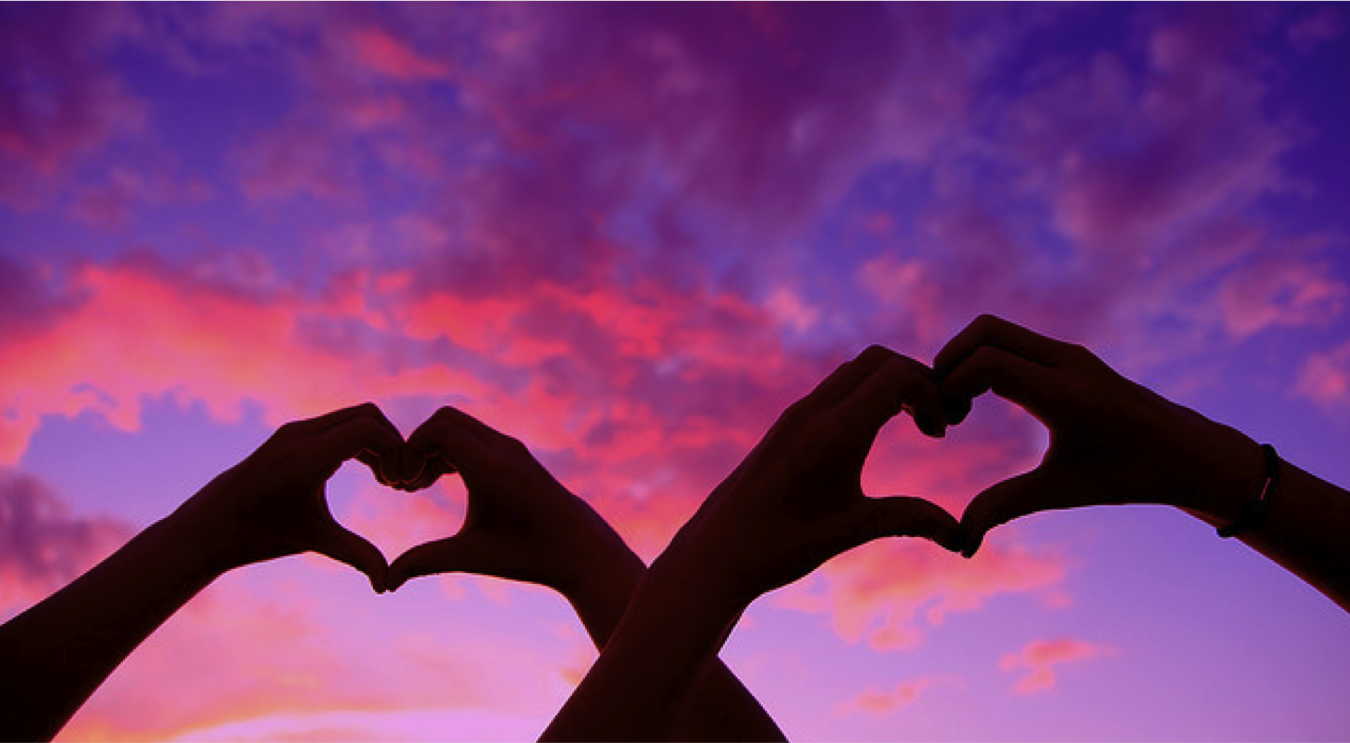 Think about your own 'pledges' to make love the big focus for 2015 and share them with us on twitter @irissorg #RelationshipsMatter.
Thanks, Fiona