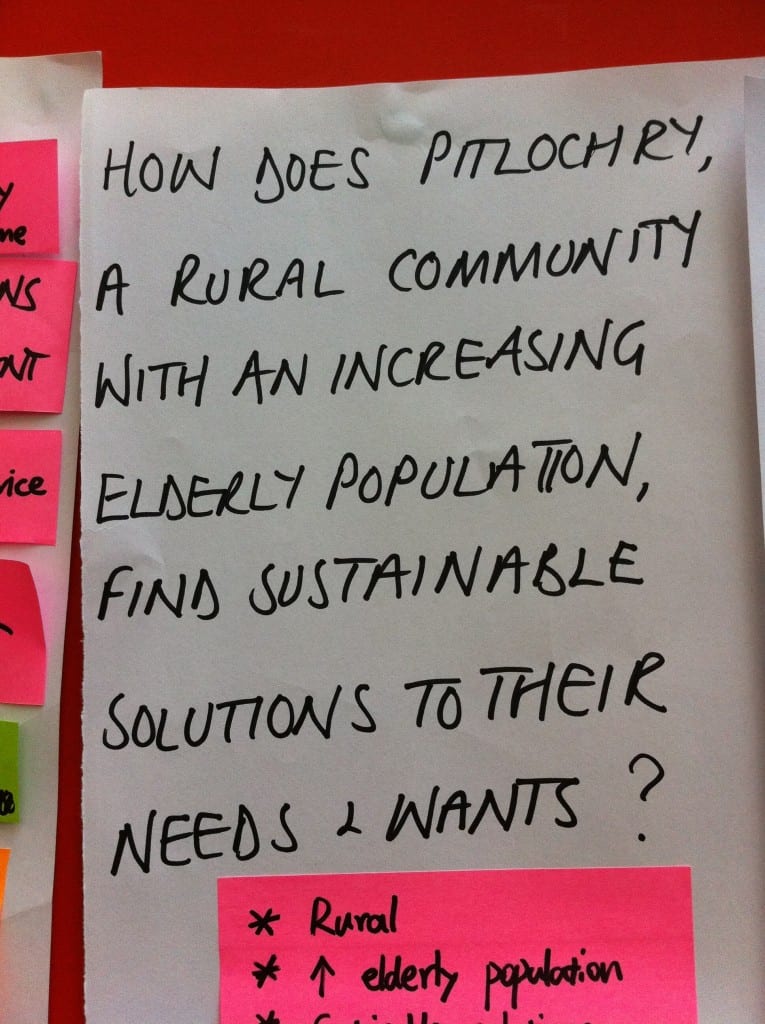 Our first week started off with two days of data gathering in Pitlochry, which was positive and intense. Things seemed very clear and straight forward. We tried to put everything together while we were in Pitlochry but it wasn't until we came back to Dundee that we realised that making sense of data and putting everything together to one place would lead us to a lot of questions, gaps and confusions.
The first challenge was collating the huge amount of data and distilling it into core issues. We overcame the challenge by the different teams briefly presenting and sharing their experience, key quotes, gaps and opportunities they've identifed from the different people and places they visited in Pitlochry.
We then came up with a stakeholder map to ensure that we think big and followed it up with a quick ideation technique of mixing up different elements in the stakeholder map.
We did come up with some good ideas but since the key problems were not identified yet we wanted to move on with that before ideating more.
We came up with the key problems followed by revisiting and understanding the brief again and finalising about the key question that we want to ideate around and find solutions for.
We pulled in some of our earlier ideas, revised them based on the key problem that we want to address and currently in the prototyping phase where we are both building and thinking at the same time.
Instead of having all the pain and key points in front of us, it was difficult to come up with a solution which could help the community in Pitlochry to share knowledge and have a better communication within the young and old divide.
– Team 4