About this site

This is a space to share and exchange experiences, ideas and reflections about what it means to be a rural social worker.
It also aims to build visibility of rural social work's contributions, and celebrate its distinctiveness.

It begins at a time when social workers are in the midst of dealing with the COVID-19 pandemic, and responding to that. Contributions from our regular bloggers, will reflect that, and chart the journey.
Building on previous work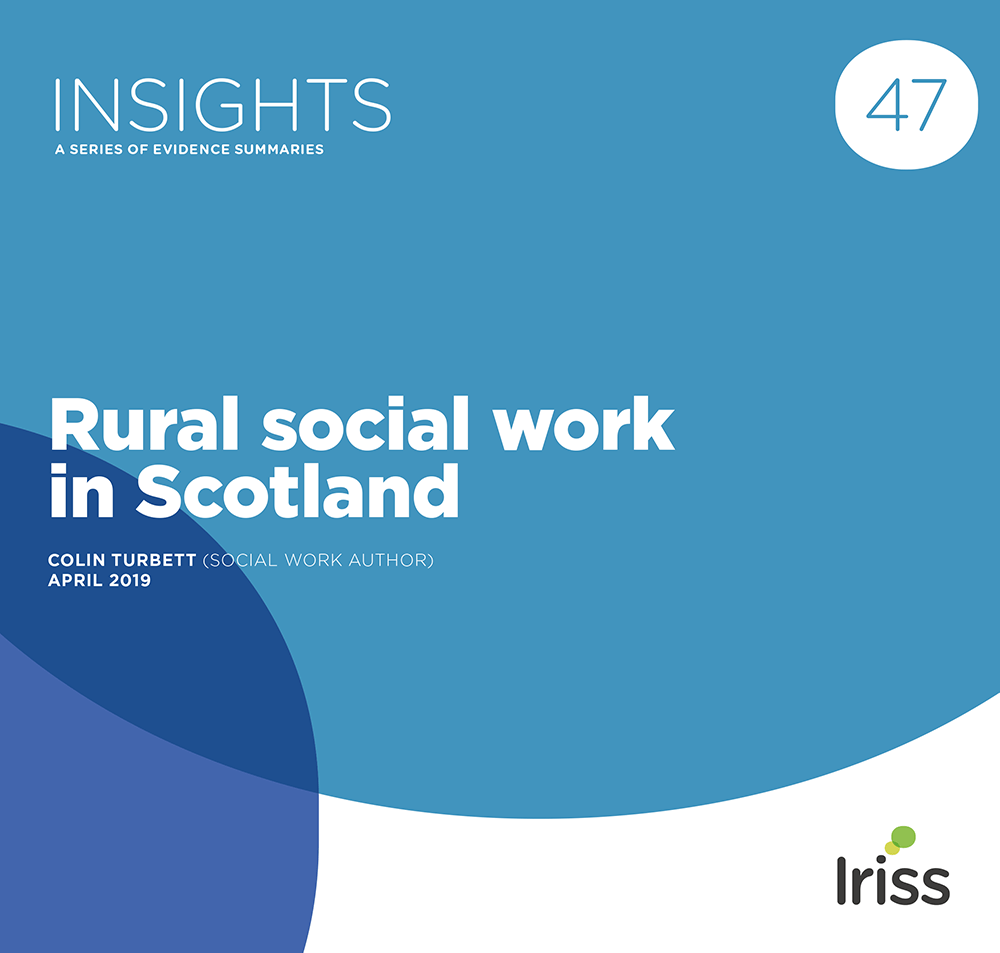 We recognised that rural social work sits outside the mainstream and dominant discourse, and is 'remote' just like the areas it works in, often overlooked, under-researched or simply 'missing'. We resolved to do something.
The Celebrating Rural Social Work Conference was the result of this resolve, held on 11 March 2020 in Dumfries, not long before lock down and the seriousness of the pandemic unfolded.
It provided a rare and exciting opportunity for those working in rural contexts to come together. Around 100 came, and all places were taken weeks in advance. It included contributions from across Scotland, and colleagues working in the other countries of the UK – from as far North as Shetland and as far south as Wales. Feedback was resoundingly enthusiastic.
The event was planned in partnership, which was a key element of its success, and showed what you can do when you work together! Partners included: Iriss, Dumfries and Galloway Council, Scottish Association of Social Work, Social Work Scotland, University of the West of Scotland and Lancaster University, UNISON.
Following on from the event, we hope to maintain some of these connections and build networks. We see this site as making a contribution to that.