Last week Fiona and I met with the people who had received funding from the Creative Care and Support: Pitlochry fund to learn how they had spent their funding, how they were progressing in the set up of groups and organisations, and what their plans for the near future is.
The conversation was full of energy and ideas, many times highlighting opportunities for overlap or collaboration between the funding recipients, which were met with delight. Each funding recipient gave a detailed overview of their progress (listed below) and a conversation about the focus, value and benefits of volunteering evolved from this. It was clear that the volunteering spirit we first met in Pitlochry in autumn of 2013 has strengthened, and that people are working closely together across interests and service provision areas.
Befriending
Gillian has managed to spend almost all of the funding she received. Still pending is the completing of her befriending service's website, which is being designed by a young local web developer.
Gillian is now befriending a resident in a Pitlochry care home, with whom she also spends time within the home and meet other potential clients. This paid work has enabled her to do more volunteering within the community, particularly around keeping people well and healthy.
It has been difficult to advertise the befriending service. Although many people need, and would benefit from befriending, many do not know that there is a cost related. Furthermore, Gillian has received conflicting advice about whether befriending overlaps with PA services, and whether or how she is allowed to advertise her services. A further conversation with Perth and Kinross Council will be scheduled to clarify this.
On the community work side of things, Gillian is identifying informal befrienders with a view to create a network so that referral to befrienders can happen more easily within the community.
Herbalist
Leila's herbalist service has been growing steadily. As well as the groups she runs at the Atholl Centre she is not also spending a day a week running a clinic in Perth, as well as working with private clients in the Pitlochry area. She has been collaborating with a basket weaver in running classes for people who want to learn to both make creams and weave baskets. They also sell these as gift baskets now.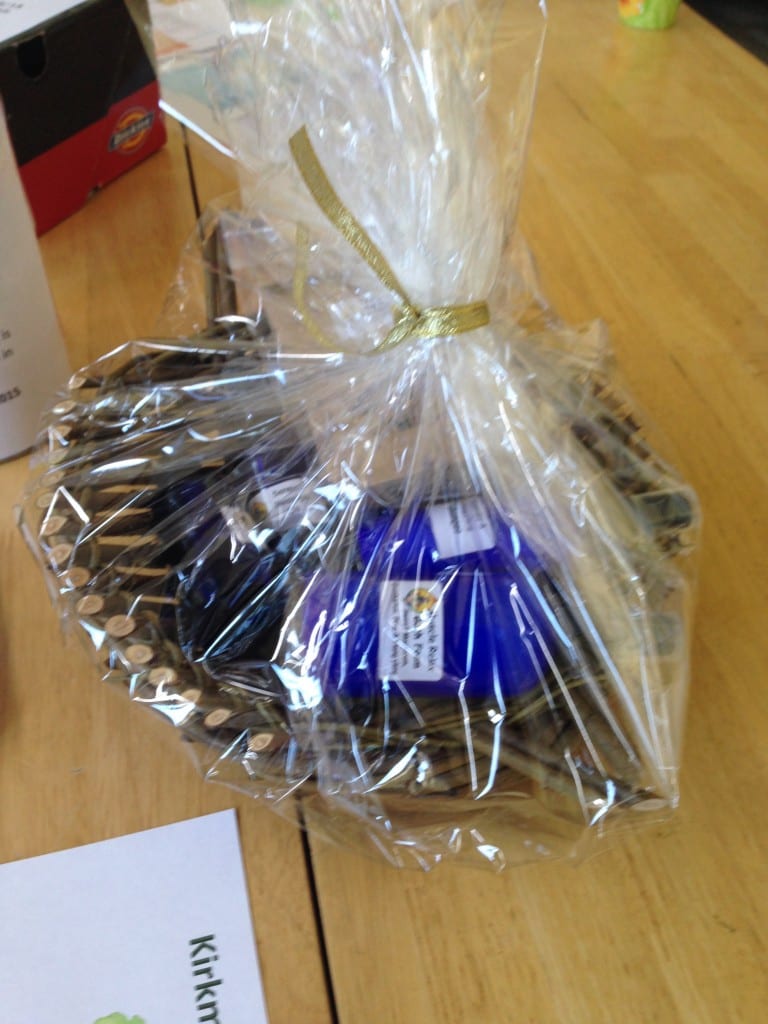 Leila has found that direct contact and interaction with people has been essential to the growth of her business, much more important than posters and flyers. This insight has informed Leila's future plans and she is now involved with more fairs and community events to attract new customers and inform people of the benefits of herbal medicine.
Welcome All
The Welcome All Soup Lunch group has been slower to spend their funding than they first anticipated. Because they decided to take a consultative approach to purchasing games and activity-based items, their initial plans have changed somewhat. So far the people using the club have opted for table-top games to play after lunch on a Friday, and have requested a collection of older films, that can be watched collectively using the projector in the hall, or be part of a low price lending-library for those who would rather watch in the comfort of their own home.
The organising group is planning to expand their collection over the summer months, in time for the club reconvening in autumn. The plan is still to create a collection which will be of use to the wider community, with the potential of expanding film showings to other groups or homes in Pitlochry.
In the autumn Welcome All will be involving the Pitlochry Primary School in the club. This is something they are all looking forward to, and is anticipated will strengthen the intergenerational links in the town. The club will also seek stronger links with Perth and Kinross Council's social work department to encourage more people to attend with their PA or carer. It is currently not possible for the club to offer transportation to and from the Atholl Centre, which is keeping some potential members from attending. Hopefully engagement with the council will enable new people to come along.
Reiki for Carers
Isobel has been overwhelmed by the interest shown by the people of Pitlochry in her Reiki for Carers service. Both her and Sarah Renwick, who also uses the funded equipment, have experienced full sessions since they started offering the service, and they are delighted with the success of their service.
The service has seen a change of location to a smaller, warmer, room at the top of the Town Hall, however, people who cannot manage the stairs are still catered for downstairs in the main room.
Currently Isobel is investigating ways to extend the service offerings and ensuring longevity. The benefits of the reiki service are already visible to its providers and users, with people doing much better both mentally and physically, and stress being reduced significantly.
Sensory Garden
Anne and Iain, together with a group of volunteers, have been making amazing progress with the Sensory and Community Garden. The layout of the garden is design to be fully accessible and raised beds have been built to make it easy for everyone to take part in the maintenance of the garden. Since the ground frost has disappeared planting has begun. 80 dog roses and other shrubs purchased from SAMH's Redhall garden will provide ground cover and colour on the embankment at the bottom of the garden, and fruit trees will provide a sheltered place for quiet contemplation.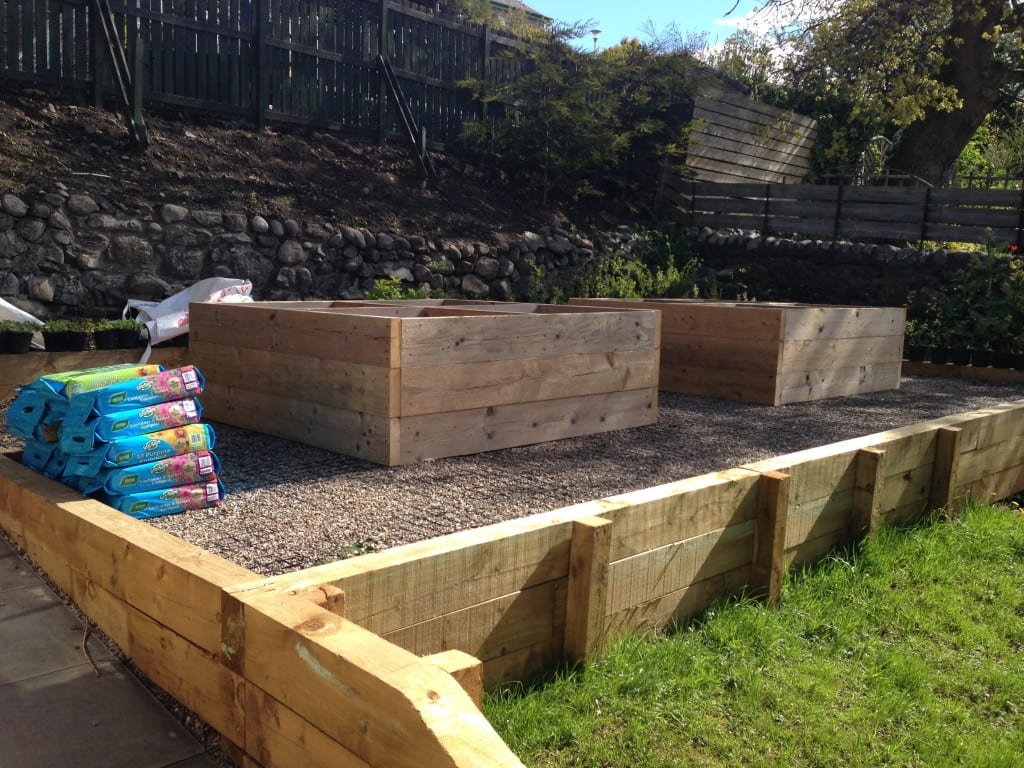 The garden will be officially opened on Sunday 7th June 2015, with a Big Lunch sponsored by the Eden Project. The lunch is free for all to attend but tickets should be booked in advance.
Later in summer a sandpit and a BBQ area will be added to the area, and health and safety training will begin for the many community groups and individuals who have signed up to plant the garden, tend to it, and provide classes in the garden, or with the produce it creates. From autumn the local primary school will also get involved in a variety of activities, which will include engagement with the other users of the garden.
Arts and Craft Club
Unfortunately, Dee has had to take some time away from the Arts and Craft Club for health reasons. However, she will return to the project in the future, and an update will be posted then.
– Rikke