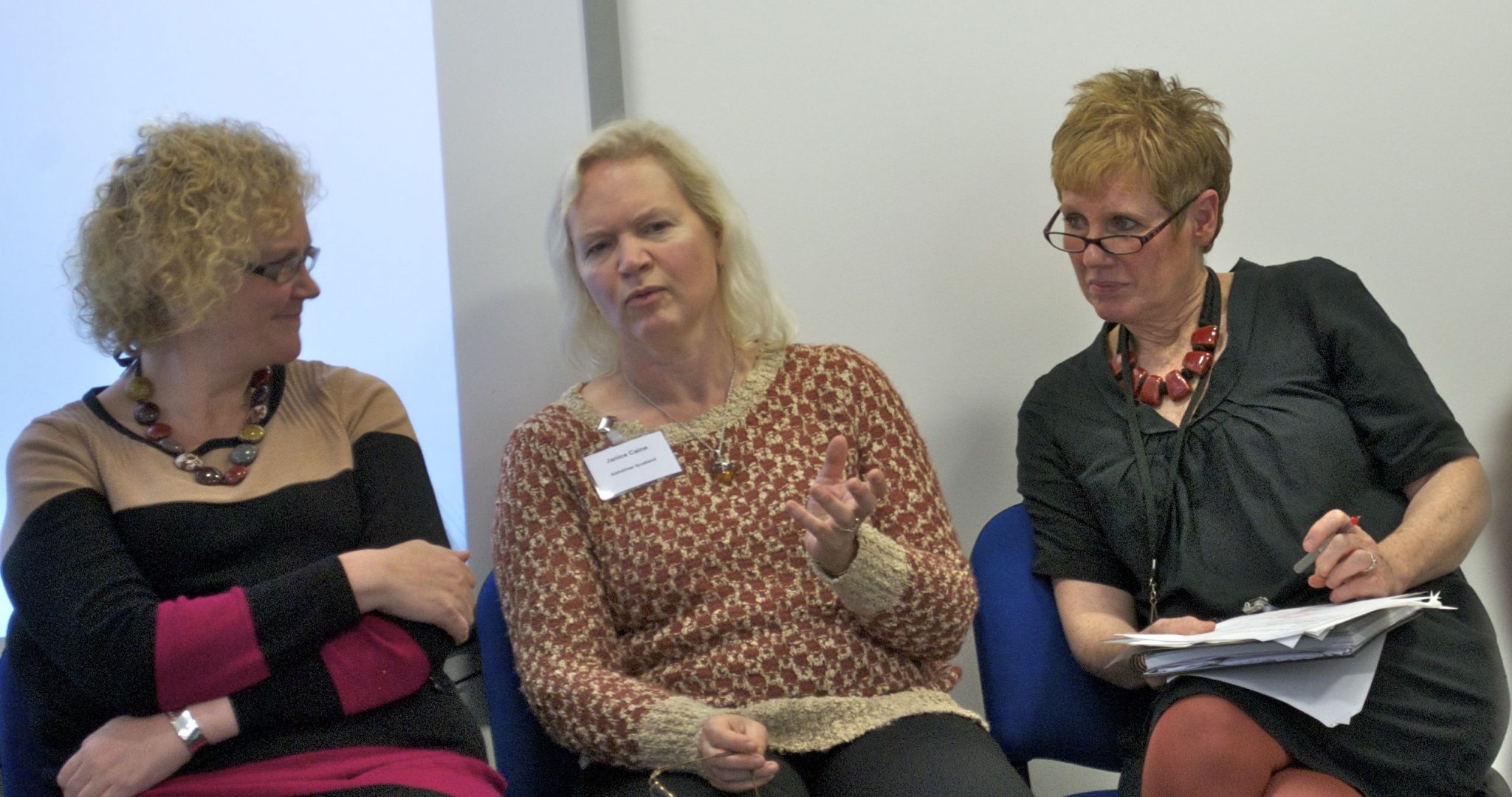 Knowledge Exchange Events:
Our first Knowledge Exchange event is scheduled for October 22, 2012 from 13:00-16:00 at IRISS in Glasgow.  For more detail, see the following link.
Our next Knowledge Exchange event will be on May 9th, 2013 at the University of Edinburgh.  For more detail, see the following link.
Overview of Knowledge Exchange Programme:
A key component of this project is the generation and exchange of new knowledge about older people's care as well as practitioner-research itself.  In order to achieve this, the project team has identified a list of project outputs which include the dissemination of the lessons learned on this project:
Improving academic and service provider engagement briefing paper
Seminar about what we know and want to know about improving care for older people (stage 1)
12 – 15 practitioner research project briefing papers
1 summary of practitioner research projects as part of the programme
'Key Findings Good Practice Guide on Improving Care for Older People'
A ½ day event about lessons emerging from the project
An evaluation briefing paper about the practitioner research project
2 journal articles about improving the use and usefulness of research for those involved in delivering services (1 focused on academic and 1 focused on service delivery organisations)
More specifically, this will involve:
A grid containing basic information about each study in the practitioner research programme, such as research questions, method, key findings, will be produced and made available.
Each practitioner researcher will be expected to produce a briefing paper based on their practice research project, guided by a template developed by the project team.
These individual PRP briefing papers will be widely promoted and disseminated using a range of channels: IRISS and CRFR newsletters, websites, twitter accounts, targeted emails to health professionals, social work managers, teachers and academics.
These outputs will also be made available via online repositories for practice and policy audiences (primarily Social Services Knowledge Scotland, the learning exchange, IDOX1).
Additionally, the emergence of generic lessons across the various topics under investigation, and building on the findings from throughout the programme, will be drawn together in an accessible format 'Key Findings Guide on Improving Care for Older People' written by the practitioner researchers, academic mentors and the evidence-informed practice mentor, to highlight new insights from across the PRP, to be sent to all local authorities, NHS Boards and social care providers in Scotland and across UK networks.