Heather Wilkinson at The Centre for Research on Families and Relationships (CRFR) and Claire Lightowler at the Institute for Research and Innovation in Social Services (IRISS) are the project co-ordinators.
Heather is a co-director of CRFR and Director of Research and Knowledge Exchange for the School of Health in Social Science; she also chairs the College of Humanities and Social Science Knowledge Exchange Committee in the University of Edinburgh. Heather has extensive project management experience including engaging with policy and user communities.
Claire is the head of the Evidence-Informed Practice programme at IRISS. Claire is an experienced knowledge exchange and research professional whose experience has centred on building research capacity, nurturing engagement between academics and non- academics, and supporting the use of research to inform policy and practice.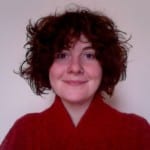 They are supported by Catherine-Rose Stocks-Rankin, a research fellow at CRFR.  Catherine-Rose has a background in care work, care services administration and is currently completing her PhD on care home services in Scotland.  She brings an expertise in partnership working and knowledge exchange, as well as a passion for improved outcomes for older people.
Additional support for knowledge exchange and media is provided by Sarah Morton at CRFR and Ian Watson at IRISS. Sarah is a co-director of Communication and Knowledge Exchange at CRFR and Ian is the head of the Knowledge Media Team at IRISS.