Well, it looks like things may be improving, fingers crossed, touch wood and all that. We have heard about the lower 'R' number, being over the worst of the infection and curves flattening (unfortunately, not my curves). As I look out the window of the leisure centre, the one with the pool view, I see more cars on the road and, well, more people in general. We have a staged plan of how we come out of this lockdown, but we are still very cautious. I am thankful for this wariness because I know the people I work with are at the greatest risk.
The COVID Community Support Hub I was redeployed to on the 31st March has taken on additional responsibilities over the weeks. We started by supporting the people on the NHS 'shielded' list with food parcels and medication pick-ups. We then became the point of contact for people who fell into 'Group Two', those people over 70 years of age, pregnant women or people who have disabilities or mental health problems. More recently we became responsible for ordering PPE for people who receive a Direct Payment under the SDS Act and for informal carers who require PPE. So, it's been and continues to be a busy place with a lot going on.
We are now looking at how we can support the Intensive Community Therapy team, who have seen their referrals drop dramatically, a reduction which is mirrored nationally. We know that people have not stopped falling and they may, in reality, be at greater risk due to the change in their routines. People, particularly isolated people, will be doing a lot more than they used to or a lot less, which will reduce their mobility and strength. We have a unique opportunity to work together and offer preventative support to this group.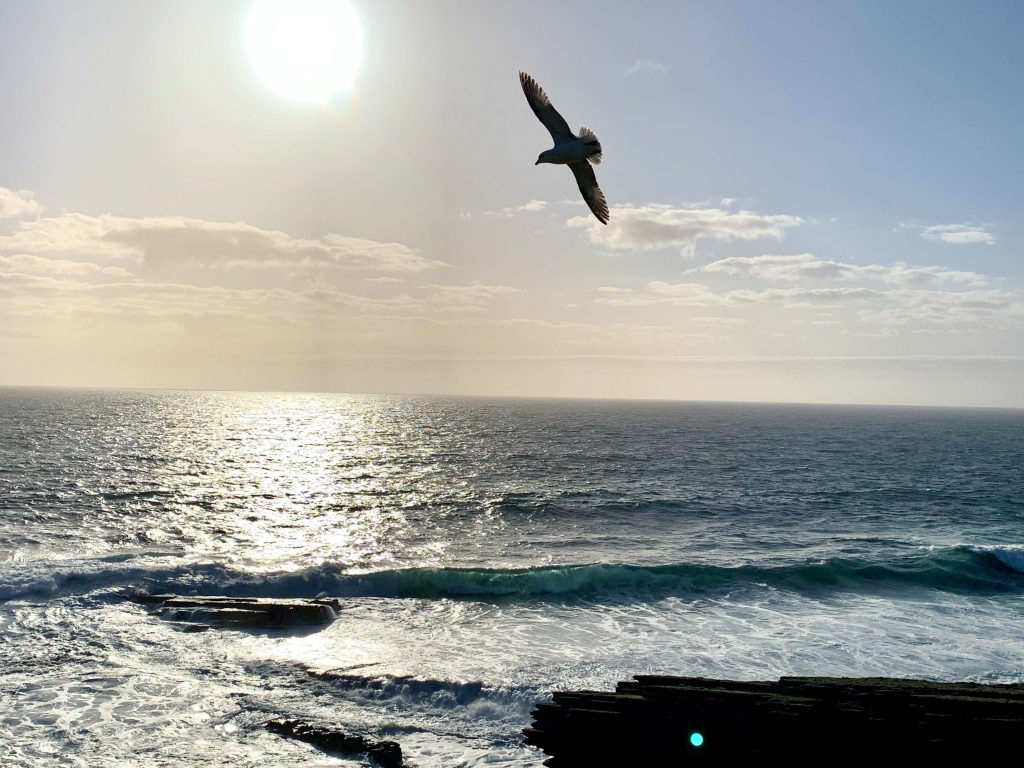 The practical assistance provided in the form of food has been very valuable for many in our community. Small local shops who have never had a delivery service have managed to get these up and running in no time. But I believe the real strength of the Hub and our approach has been the contact between the call handlers and the people they call.
I have heard relationships being built over the weeks, particularly on follow up calls, where the call handler calls weekly or fortnightly just to see how things are. For people who have been in isolation for weeks, a friendly, enquiring voice on the phone must be lovely. One elderly gentleman remarked humorously that "it gave me someone other than the wife to talk to." The good lady herself could be heard in the background 'correcting' his view of things. Calls like this lift everyone's spirits!
Mental Health Awareness Week has been in the news, it prompted me to look at mine. My spirits have also improved over the last week, but some days I must force this change. I have felt cut off from my colleagues, clients and friends and worst of all, my eldest daughter who could not get home to Orkney before the lockdown. I make myself go outside for walks. I set time aside to watch old films with my younger daughter. I love to see her reaction to the films I loved when I was her age. I have sent and received 'virtual hugs' – which are no substitute for the real thing – but valued nonetheless. I have baked, read and taken part in quizzes over the internet with friends, which always descends into riotous laughter… and the gloom has lifted. I know, and am truly grateful that I am one of the lucky ones, my husband is a farmer, so his life continues to be driven by the land and the seasons, my daughters are older and don't need (much) supervision, and we live in a place surrounded by nature and beauty. I know that not everyone is so fortunate, the figures relating to deaths clearly show that this disease does not hit everyone equally, it's not the 'great leveller' that it was reported to be.
We live in a society where your income can impact on your life expectancy, it's not how hard you work, how intelligent you are or how much you contribute to your community, life expectancy can depend on how much money you have and the family you are born into. I know this is a greatly simplified picture of deprivation, but it never fails to shock me; how can people succeed on their merits when the cards are stacked against them, sometimes pre-birth? I hope that some of the huge changes birthed by this crisis continue. The homeless have been housed, the hungry fed and the sense of community spirit has grown exponentially throughout Scotland. It will be awful if those changes disappear with the rising of lockdown.
I fear that the resources we need as social workers will not be available to support people and I fear that there will be increased unemployment and poverty which always impacts on our most vulnerable people. But I have also seen people cope who I never imagined would manage, seen people take control where they would previously have abdicated reasonability and seen strength that I never knew was there.