Perth and Kinross, meeting two
April 2018
Similar to our meeting in East Renfrewshire, in this session, we were joined by Henry Mathias, Head of Professional Practice and Standards at the Care Inspectorate.
Henry gave the group an introduction to the standards and insight into the rationale behind their development. The group then had time to ask questions and to discuss what they had been told.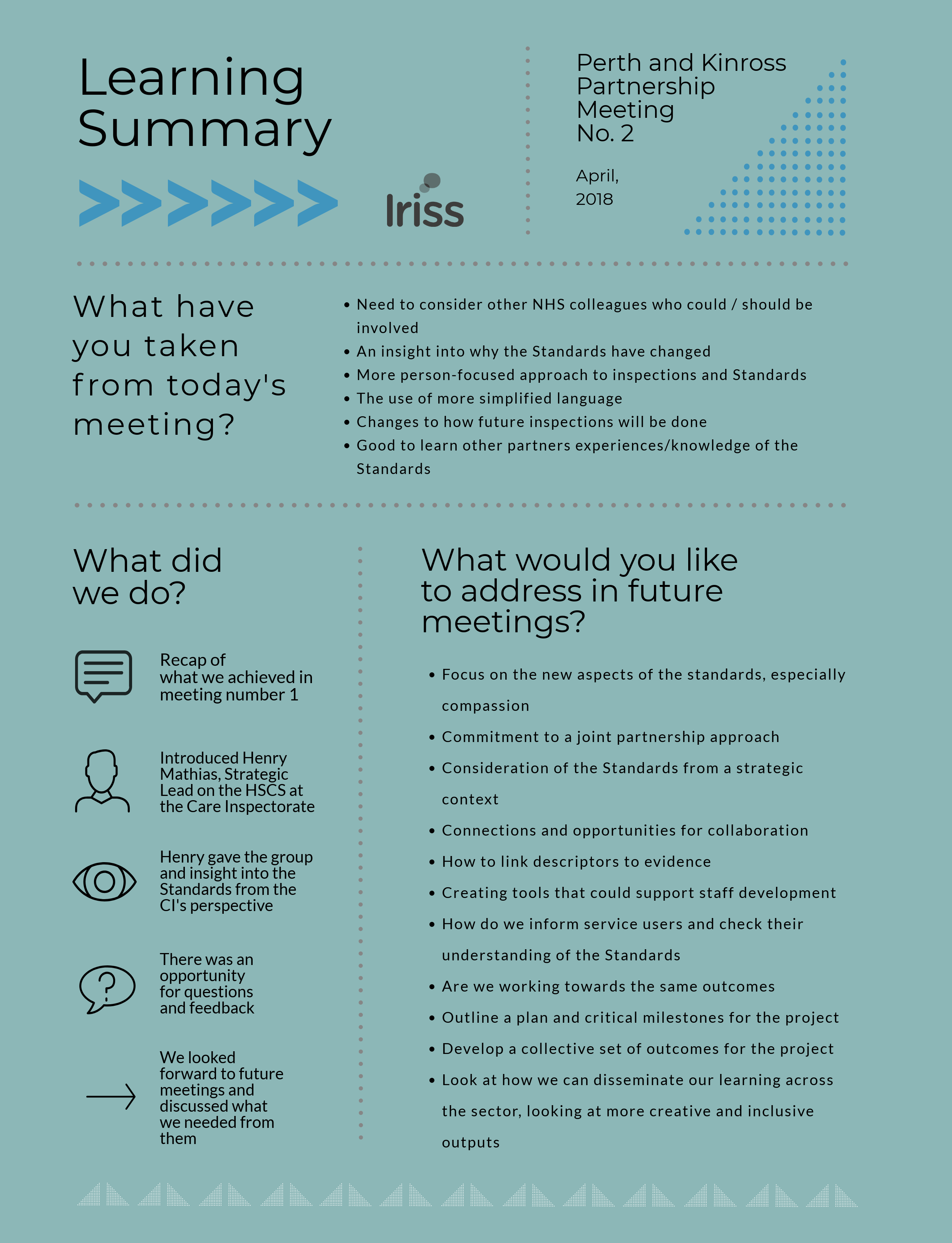 Key Learning
Partners gave the following feedback about what they had taken from this session and what they thought we should focus on in future meetings
What have you taken from today's meeting?
Need to consider other NHS colleagues who could/should be involved
An insight into why the standards have changed
More person-focused approach to inspections and standards
The use of more simplified language
Changes to how future inspections will be done
Good to learn other partners experiences/knowledge of the standards
What would you like to address in future meetings?
Focus on the new aspects of the standards, especially compassion
Commitment to a joint partnership approach
Consideration of the standards from a strategic context
Connection and opportunities for collaboration
How to link descriptors to evidence
Creating tools that could support staff development
How do we inform service users and check their understanding of the standards
Are we working towards the same outcomes?
Outline a plan and critical milestones for the project
Develop a collective set of outcomes for the project
Look at how we can disseminate our learning across the sector, looking at more creative and inclusive outputs