The case studies describe the 'what' of a group of approaches to homelessness prevention, but it's the 'how' that brings them together. They have several mechanisms in common which are outlined as seven take-home messages.
Change the frame
The case studies describe eight different approaches to addressing homelessness. They look at homelessness prevention through a range of lenses – for example, mental health, relationships, furniture, independent living, education. Seeing homelessness from other angles can bring new perspectives. Opportunities to work across boundaries can emerge, the importance of which was a key theme across the case studies.
The lens they have in common is a person-centred one where support is designed and tailored to the needs of people and the realities of the challenges they face.
Service criteria are inclusive rather than exclusive to help ensure accessibility which is seen as the first step to helping people experiencing homelessness (eg case study one and two). Accessibility, active inclusion and an assets-based approach underpin the person-centred focus exemplified in the case studies.
The approaches look at homelessness prevention in three broad ways: preventing the first instance of homelessness; preventing repeat episodes of homelessness; and sustaining tenancies. All approaches are interlinked, for example,  sustaining tenancies can help prevent people becoming homeless, preventing a first instance of homelessness and can help prevent recurring episodes.
There are examples in the case studies of reframing what prevention means.
The focus on relationships and the role of mediation in case study five seeks to make a young person's transition to independent living as safe and planned as possible. This may not mean the risk of homelessness is completely eradicated but that young people are informed about their options, choices and rights if faced with it. Similarly, case study three emphasises that sometimes prevention 'doesn't always mean that you are going to prevent someone becoming homeless, but it means that that journey might be a better journey.'
De-stigmatise homelessness
Stigma is an issue across the approaches. Case study three looks at homelessness prevention from the perspective of independent living and life skills.
The team recognised that stigma can stand in the way of young people engaging and that the person who delivers the message to young people is important. Other young people talking about independent living is perhaps more effective than a housing officer talking about homelessness.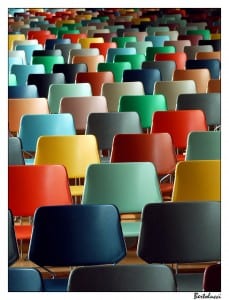 There is something equalising about the approach taken in case study four which is about providing a service to people so they can choose to furnish their homes for a reasonable price. It's not just about homelessness, as noted in the case study: '…we have a lot of clients that come through who are landlords, or who are local people buying new goods for themselves.'
Case study five also takes an approach to work with young people by looking at their relationships, something that is 'a people thing' rather than a homelessness issue.
Change attitudes, promote empathy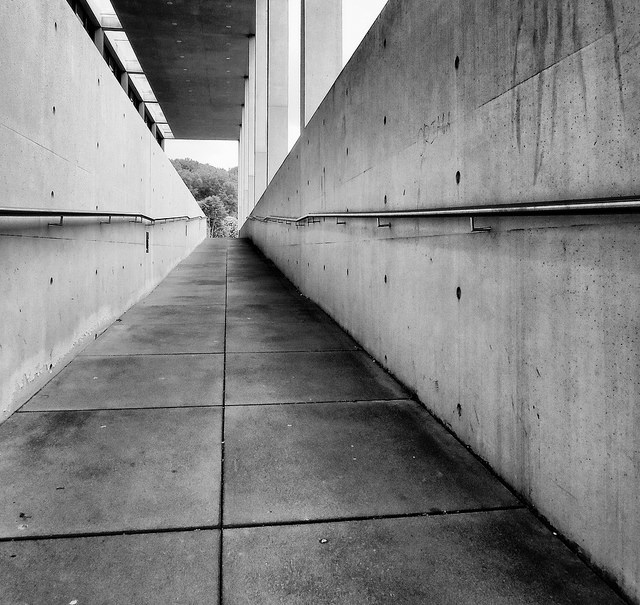 Case study one and two aim to promote understanding about the impact of trauma and personality disorder on people experiencing homelessness. By encouraging more understanding about these conditions, this approach aims to address aspects which may be contributing to an individual's homelessness.
Through engagement and partnership working with other services, the teams aim to build capacity in these services to be better informed about trauma and personality disorder. Part of this involves promoting empathy, to see what's driving a person's behaviour and to appreciate the difficulties they are experiencing.
Case studies three and four challenged attitudes at different levels. For example, case study three sought to change young people's attitudes towards homelessness as something which could result from a lack of independent living skills. Case study four challenged the local authority to think differently about the way people's needs could be met and the power of giving them a choice about the way their homes are furnished. For example, part of the approach taken by MARC sought to raise the standard of what people could expect from reuse furniture: 'Part of the problem was… the furniture was going in dirty, the stuff wasn't cleaned properly, there was just 'that's what you're getting' type of attitude, 'it's free, what do you want for free' type of thing.'
MARC turned this around by providing a cost-effective service to provide quality furnishings with positive environmental and social impacts.
Build capacity
The approaches apparent in each case study seek to build capacity in individuals, including volunteers, people experiencing homelessness and professionals. This comes from an assets-based perspective which 'values assets, identifies the skills, strengths, capacity and knowledge of individuals…' (IRISS, 2012).
One of the strengths of the volunteering programmes across the studies was that they benefited both volunteers and those they supported. Through volunteering, people gained training, skills and job experience, but importantly, they also grew in confidence and self-esteem. Where volunteers had lived experience of homelessness, it was highly valued by organisations, who recognised that without their volunteers 'there would be no service' (case study three). It was also highly valued by people accessing support who felt they could share openly with someone who had 'been there' (case study eight). Volunteers were able to channel their lived experience to help others which for some was seen as part of their own recovery.
Building capacity of people experiencing homelessness starts with respect, choice and dignity. Overall, the approaches recognise the empowerment that comes with having choice. People are more likely to sustain their tenancies if they have exercised their choice as part of the process.
Building the capacity of professionals and services is another area of common ground in terms of prevention. Case study one and two do this through training and consultation. Both examples seek to strengthen the coping capabilities of practitioners to better understand and work with people affected by trauma and personality disorder.
Relationships are at the core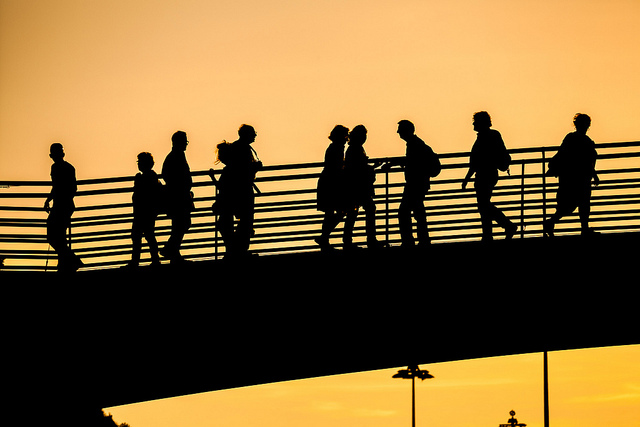 The importance of relationships resonates across the approaches in different ways. For example, the relationship between volunteers and people experiencing homelessness is seen as transformative. It is these relationships that can help bridge a gap between people and statutory services. As described in case study eight, when people have shared their experiences and fears with a volunteer, they are sometimes in a better frame of mind, and better informed and prepared, to access statutory services.
Arguably, services like Navigate can help foster an individual's readiness to engage with statutory social services and a Housing Options-type model.
In this way, relationships between volunteers and individuals can provide a vital bridge between services and can maximise the opportunities which statutory services can provide.
Some approaches hinge on volunteers providing support, and organisations need to build trust and relationships with them. Part of doing this involves valuing the role of lived experience, but also of treating the volunteer job with the same respect as paid employment. Case studies six and eight are key examples of where volunteer recruitment and training are as robust as those of a paid employee, but crucially, volunteers co-design the service.
The importance of collaboration with professionals across organisations crosscuts the case studies. Each one details the role of partnership working as a mechanism for improving support for people experiencing homelessness.
Through partnership working teams can build capacity, pool resources, surface expectations, share ideas and reflect together.
Partnership working is a way of building a more holistic picture of an individual and their experience through homelessness so services can better support them.
Embrace the grey areas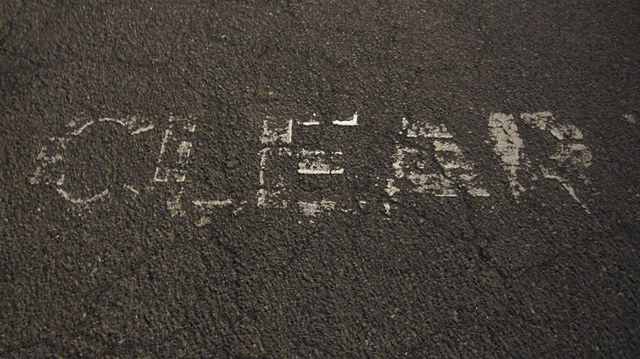 Attitudes and approaches to innovation also surfaced through the case studies. The term 'innovation' didn't always resonate with the case study partners. The process of 'trying something new' and putting aside scepticism, judgment and doubt was more recognisable (case study one, two and five).
Across the case studies, doing things differently was quite a 'natural' process (case study three) and instinctively feeling 'this is the right thing to do so we'll do it.' (case study six)
What enabled 'doing things differently' across the approaches was being comfortable with uncertainty and being excited about the opportunities it can lead to. Case study eight describes taking 'an idea on a bit of paper', making it a reality and the 'nice grey area' of not knowing what was going to happen next.
Case study two talks about creating the service from scratch as feeling like 'making it up'. As Willie Dunn from MARC commented: 'somebody once told me if there was a ministry of silly ideas I should head it up'. The overall message about innovation seems to be that it feels like trying, testing and taking a chance on a 'silly' idea rather than a conscious process of 'innovating.'
Keep asking the fundamental questions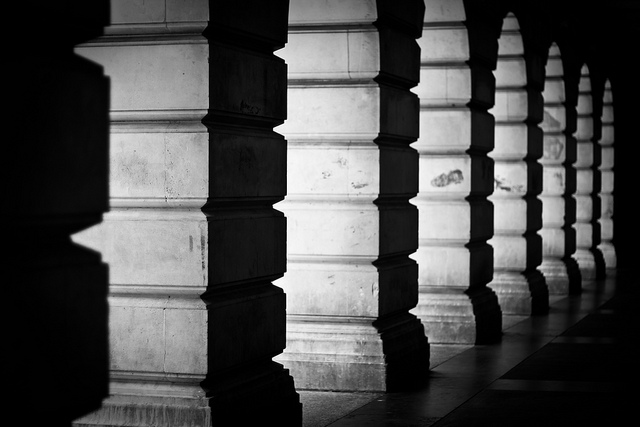 The kinds of support described in the case studies are regularly tweaked through reflection, measurement and co-design with staff, volunteers and people accessing support.
There is a sense of motion to the approaches. They are continually evolving to meet the needs of those they support and regularly ask the fundamental questions: who are we here to support and what needs do these people have?