Case study 5
Description
This case study describes the Nightstop initiative and more widely, the relationship-based approach that the Rock Trust takes to supporting young people.  It is based on a discussion with Allison Calder, Head of Services. Nightstop Edinburgh and Nightstop West Lothian are run by the Rock Trust in partnership with the City of Edinburgh and West Lothian councils. These are regional branches of Nightstop UK which works towards the eradication of youth homelessness.
They are currently the only two Nightstop programmes in Scotland, with Nightstop Glasgow currently seeking funding.
Nightstop Edinburgh aims to provide young people between the ages of 16 and 25 years with emergency accommodation of between one and three nights in the homes of approved volunteers (although this can be extended, depending on circumstances). The service is very much geared towards preventing young people entering the formal homeless system and staying in temporary bed and breakfast or hostel accommodation. It seeks to provide a bit of time out for the young person (and their family or carers) so that support can be put in place to help prevent the breakdown of their current accommodation arrangements, if possible, or identify and secure longer term accommodation most appropriate to the young person. Referrals to Nightstop are open to any agency and young people can also self refer.
A better alternative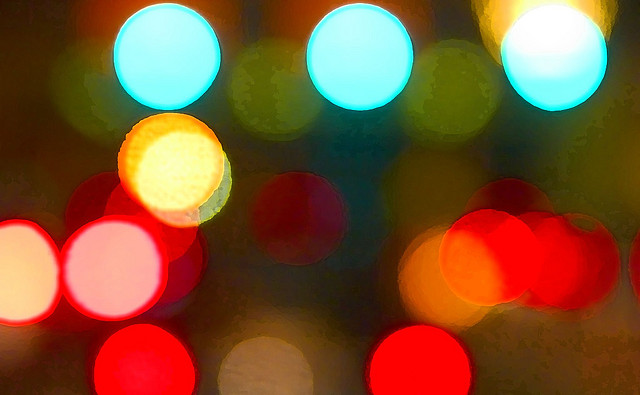 Nightstop aims to provide a more suitable alternative to emergency accommodation for young people. The idea is to keep young people out of hostel and B&B accommodation given that unsuitable accommodation can be the first step into a spiral of homelessness:
'They're very vulnerable, or they're new to homelessness, first time homeless, is a hostel the best place to put them or a host family? Even if they are placed in a hostel with other young people, it's still a group that can be very street savvy and can really prey on new young homeless people, those who don't understand what they're getting into… Some young people come in the door and they'll be a bit shy and they'll be quite quiet and they'll take a bit of time to open up to staff, and within a month they're different people… they've no concept of boundaries or keeping themselves safe. They might be drinking, taking drugs. We have seen young women who become pregnant very quickly after leaving home.'
However, the team ensures their approach isn't patronising young people, but rather recognises the unique developmental stage that they are at and the risks this presents.
'… it is not about saying we know better than young people, it's about recognising that 16-25 is a developmental stage… It's a really vulnerable age; your age makes you vulnerable because that's when you're finding your identity, when you're figuring out who you are. You maybe aren't as assertive at that age as you are when you're an adult. Peer pressure has more impact on you.'
Referral
In order for young people to access Nightstop,  time needs to be spent ensuring there is a good match between a young person and a host family. This was identified as a barrier:
'As the young person is going to live in someone's house, obviously we have to carry out risk assessments. To make sure that it's appropriate to house a young person with the host family, which might take a few hours for us to do that, to get back in contact, get a reference; we might have to contact the police or social work. The City of Edinburgh Council staff have told us that if they refer somebody to Nightstop, we spend a couple of hours looking into it, we might go back to them and tell them the young person can't be accommodated, by which point a hostel or B&B place has gone. Even though the longer term outcome may not be as positive, council staff would rather place a young person in a hostel or B&B, rather than wait to see if Nightstop is appropriate'.
Due to a recent change in the referral process, all council referrals to Nightstop now come through one team in the council.
Outcomes
In terms of outcomes, the organisation takes a realistic approach to homelessness prevention.
'On paper this should make the process easier as there is just one referring agency, however, the reality is there is an increased pressure to get buy-in which has been a barrier at times.'
It is about mitigating the risk for young people who become homeless for the first time which can lead to repeated instances of homelessness:
'…we want to make sure that if the young person presents as homeless, they are kept as safe as possible and find the most appropriate accommodation. That way they can stay out of the traditional homelessness scene if they have to leave the family home. We have had some young people go back to the family home and leave at a later date, but do it in a planned way, rather than slamming the door and walking out.'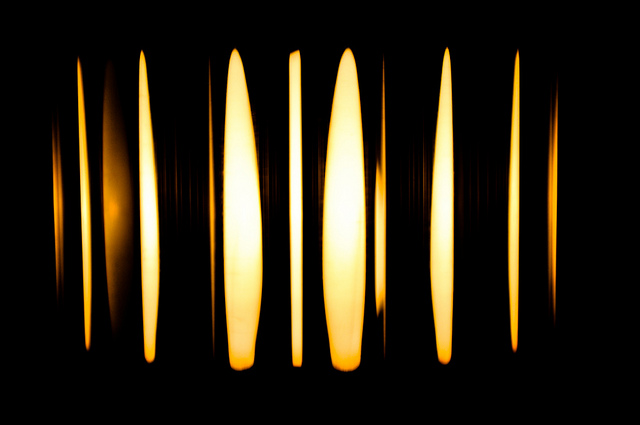 Preventing the first time
The ethos at Nightstop is to prevent a family row leading to homelessness. They recognise that sometimes, family problems can be the catalyst for a young person ending up in a cycle of homelessness that swallows them:
'We are looking to support the young people who we see coming in our doors, who've literally had a fight with their parents and have walked or been kicked out and really quickly get caught up in that cycle of homelessness and it becomes their life… Homelessness should never be your life, or your identity. It's a transition, if it happens to you, it's something you go through and you come out the other end.'
If homelessness happens, it should be a transition rather than an endpoint. The culture of maximising the safety and planning a transition out of the family home is supported by a mediator who is part of the team. This person's role is to mediate between a young person and the people in their home to make sure that if the young person does leave, they go to a suitable place.
'Part of that mediation can be is saying that this can't work long-term, but how do we get it to work short-term, while we look at appropriate housing?'

Mediation is seen as crucial to trying to preserve support once the young person has left home, in the recognition that without that support, further instances of homelessness are more likely:

'This is when the mediator comes in, to supply ongoing support, so you don't just lose all family support when you move out. This can then increase your chances of becoming homeless the second time… For us, preventing homelessness isn't just about preventing the first time being homeless, it's also about making sure that we prevent recurring and repeat homelessness.'
Being openminded
Being openminded to new ideas despite initial doubts was identified as an enabler to adopting an approach such as Nightstop.
'The first time I heard about Nightstop… I was quite surprised to hear that it worked. I went down south [to England] and visited a couple of the projects, and saw that they did work, and I was happy to put my judgements on hold, and touch wood, we've never had any issues.'
Similar to the SmartLiving approach described in case study three, the Rock Trust's approach to preventing homelessness is to focus on life skills for independent living. This focus is a great leveller as life skills and independent living are relevant to all young people:
'Certainly that's what we see as an important part of the work that we do with young people, life skills. This is what our other projects focus on, we talk a lot in the sector about independent living skills, we talk about cooking and budgeting and very practical tasks that you need for maintaining a home.'
Relationship-focused approach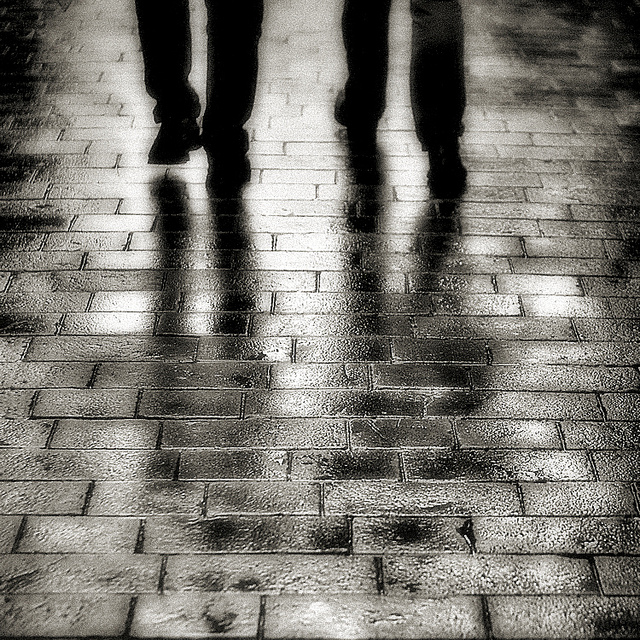 One of the cornerstones of the Trust's approach to supporting young people is its focus on relationships. The Trust was the first in Scotland to focus 'a project just around relationships, purely looking at that' when research demonstrated positive relationships as a protective factor against homelessness. The research validated what people working in the sector felt they already knew and a project was established:
'We set up a project that was just looking at relationships, which was quite interesting because that had not been done before… It scared the young people at times because talking about relationships can be quite intimidating… As you can imagine, we were having in-depth conversations with young people. About three months into working in that project, staff would always say it really messes with your head. You start to look at your own relationships.'
'…relationships are a mirror back on yourself'
Being able to build good relationships is also identified as a core life skill:
'Your relationships tell you as a person, but also the rest of the world, a lot about you, depending on the personalities of the people that you have around you… it is incredibly personal, but what we find is it is the real core issue for a lot of young people we meet. You're really talking about life skills, for me those are the life skills; it's how you get on with people… It is a people thing… we're human, we're built for human contact, our make-up is to be with other people.'
There is a strong sense that a relationship-focused approach addresses the underlying skills needed to connect with people.
To ignore these fundamental skills that young people need is almost 'setting them up to fail, because you're focusing on them getting job interviews, or writing their CV, you're doing all these things, but if they're not going to be able to keep a job because they fall out with everyone in the workplace then you're wasting your time.'
Partnership working
There is an ethos of open sharing to help work with other organisations to improve outcomes for young people:
'I guess we could be very precious, and think of this way of working as ours, and that we came up with it. We could say give us funding and we'll run it in your local authority, however we want the best for young people across Scotland. We don't want the Rock Trust to be delivering everything, or to empire build. We really do believe that this works…'
The Trust learned from other fields in their development and how to spark ideas about working differently with young people. They learned a lot from the learning disabilities sector. Conversations are what make a relationship-focused approach work. Good conversations ensure the focus stays on outcomes, not outputs or tools.
'For us it's all about the conversation, there are tools that we use, but it's all about the conversations that are created by using the tools and exercises.'
Evidence and impact
Recording outcomes and measuring impact is a challenge to evidence. There is a complexity to the soft skills needed which underpin much of the hard results:
'For us it's not the measurement, which is difficult, because it's about what the young person perceives and it's about the end results for them. Your outcome might be that they get a job, but to get the job the young person has increased their social skills and their confidence, that is all part of that journey, but the end outcome is employment. The outcome might be keeping your tenancy, but part of that work has been not letting their friends come around and trash the flat.'

Working on prevention in a time of austerity was recognised as particularly challenging:
'It's almost like a lot of the time we're putting a plaster on it, and maybe it's because of funding, maybe it's because so much is asked of us… we have all had funding cuts and if you're going to go from a crisis focus to prevention you have to have an overlap in money at some point, because you can't get rid of the crisis services until you've really made an impact with prevention.'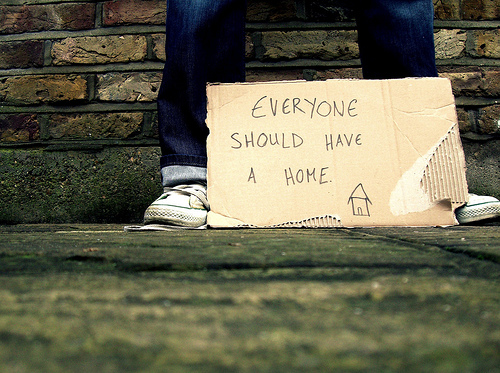 The impact of these cuts and pressure on local authorities who are referring agencies is significant:
'We know how much hostel places cost. Nightstop is so cheap in comparison, but because local authority workers are under pressure, they've got targets to meet, they need to make sure that young people are being housed. They end up putting young people into B&Bs and inappropriate hostels, rather than referring them… we genuinely want the best for young people…it's really frustrating when you actually see the young people and you think that that could have been a better outcome for you, you could have been supported through Nightstop.'