Case study 4
Description
This case study describes a furniture reuse service in Midlothian. It is based on a discussion with Willie Dunn, Project Coordinator at Midlothian Advice and Resource Centre (MARC). MARC was established during the miners' strike in the 1980s. During this time MARC provided food, furniture and money to help the striking miners get by without the welfare benefits that the Government had withdrawn. In addition to donations from the public, the organisation received funding from the local authority and from Europe which enabled it to offer benefits and welfare advice as well as furniture. Since then, the organisation's trading arm has been developed into what MARC is today. Now a social enterprise, MARC has built upon the original philosophy to embrace a greener and more experimental approach to providing choice and affordability for people who use its services. It is with a view to enable people at risk of, or with experience of, homelessness to establish and sustain a home.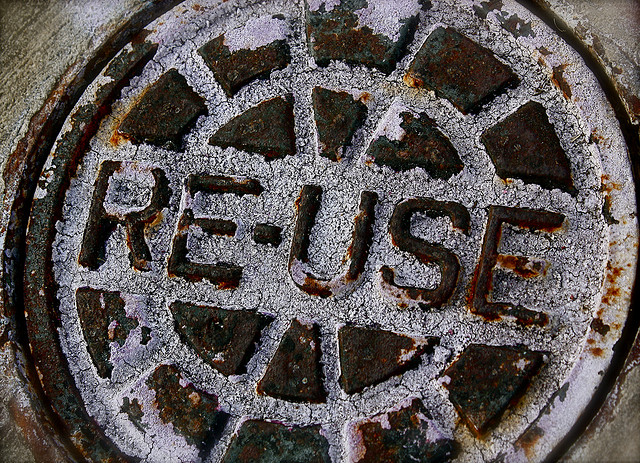 MARC is open to everyone, and the organisation actively advertises to a broad audience, which allows for additional income, which in turn enables the organisation to reinvest in additional services. Every MARC employee has either been a volunteer or on a placement with the organisation, for example, the job training scheme Community Job Scotland. In the last year MARC has become a Living Wage employer.
Contact
MARC, 10 Woodburn Road, Dalkeith, EH22 2AT
Helping make a home
'To change our philosophy and to change the way that we were as a nice little local community charity to a social enterprise business by all intent and purposes, to change that philosophy that was required has taken time, and it's not easy. And some charities aren't geared for that, and so, therefore, what we have been doing is talking to other charitable organisations throughout Scotland to say 'you can do this.'
Working in collaboration with Midlothian Council's Homelessness team since 2001, MARC has created an alternative to the standard issue council furniture grant that people with experience of homelessness receive when moving into their own home. The council now allocates the same amount of money to all homeless people being allocated a property, and formal financial assessment is not considered necessary, however, needs assessment is undertaken to inform the letter of instruction which the client is given to present to MARC.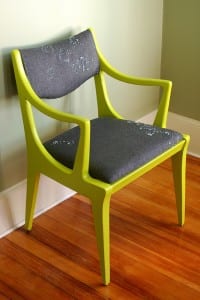 Previously, when people's needs were assessed by the homelessness team, and a grant calculated, the person would receive a small grant that would buy only a few new items, such as a cooker, a bed and a small sofa. Now, at MARC, people have choice between new and reuse furniture, which at a lot lower price, offers the person choice and remit for personal taste. Reuse furniture is also often better quality than the standard requirement issued from the council.
'Why are we constantly giving new items, why are we constantly looking at just replacing new with new, why are we not looking at the recycle/reuse element, environmental element, and more importantly the social element?'
The instruction letter informs the client that if they choose to get a reuse cooker and a reuse washing machine, and their need is met in terms of the assessment, then the balance of the grant can be used to purchase any other household items within the shop.
Dignity and choice
There are many benefits of the approach MARC takes.
Most importantly it provides people leaving care, prison or with experience of homelessness with affordable choices in creating a home to their own taste and needs:
'... for the person it gives them a degree of dignity and choice. It helps them sustain tenancies because it's their home, and they have had a choice in what is within that home. A choice that middle class families have all the time when they are moving into houses, they choose the curtains, they choose the sofa. That sense of having control over your life, and control over your choices at the start of your tenancy. Particularly if you have got no dignity, if you have left because of your circumstances, or if you have found yourself living on the streets, or coming from a situation of alcohol or drug abuse. To be given that little bit of dignity, that little bit of choice, and that little bit of responsibility at the start of your tenancy I think will help them to sustain that and make them prouder of what they do, and make them house proud… for us that's what it's about.'
Financial sense
The introduction of MARC's arrangement with Midlothian Council has also been beneficial to the council financially. And people get a lot more for the money they are given.
The scheme has cut down the number of fraudulent claims.
Additional services have been added to help people set up home. Links have been established with Fresh Start, an Edinburgh-based charity, which supplies ready made-up kitchen, bedding and cleaning packs free of charge for people experiencing homelessness.
'Could you imagine in the depth of winter getting your first tenancy on a housing estate anywhere in the UK, and you walk in with no carpets, no heating… We sell reused paint here, so people can actually get it really cheap to put some paint on the walls so that makes a difference… that's an issue for people in terms of their own mental health, about living in those types of conditions for a long period of time, and possibly with no contact with other people could be really depressing for people. So giving them that dignity at the start of their tenancy, will help them sustain their tenancy. But will help them I believe to become a more active part of society, and be happier about themselves and able to move forward in life.'
MARC delivers and fits the purchased goods free of charge, and has recently sub-contracted a carpet fitting service too, ensuring that everything needed for a new home can be acquired through the organisation. However, both MARC and the carpet fitters have found that the main client base can be difficult to accommodate, leading to unnecessary expenditure. Deliveries often cannot be finalised because people are not in the house at the agreed time, and thus, causes the need for additional deliveries, which add to fuel expenses and overheads. MARC's budget is tight and cash flow can be an issue.
The lifecycle of furniture
MARC's service considers the whole lifecycle of a piece of furniture:
'…we do imaginative things as well. Some of the sofas that we have that we can't repair, that we can't clean; we give to The Dogs Trust in West Calder… so they use the sofas, the dogs do whatever they do to them, and rip them to shreds. And then they take the sofas, break them down, and they use the wood and other parts of materials in their wood burning stoves to heat the kennels that the dogs are in. See that's recycling, that's when it becomes just by accident something wonderful like that can happen.'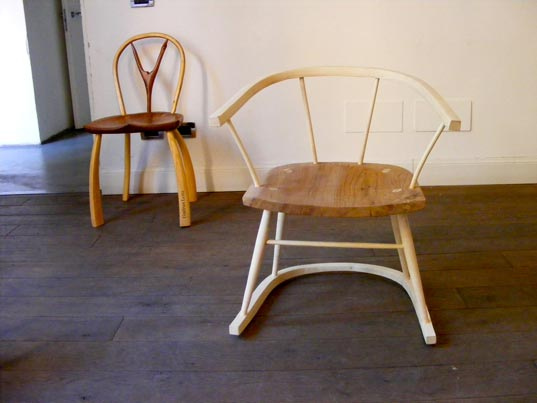 Layaway, not credit
In 2015, MARC began trialling a layaway system, which allows the organisation to reserve an item for a buyer until the buyer completes all the necessary instalment payments for the item. This system provides an alternative to expensive payday loan schemes and high interest furniture shops. The system works on trust with no interest charged, making it possible for people to secure the items they want without getting into debt.
'That thing about having choice and control over your life at the start of your tenancy, particularly if you have no dignity, if you left because of the circumstances you found yourself in…to be given that little bit of dignity, little bit of choice, and little bit of responsibility at the start of your tenancy, I think will help sustain it and make people prouder of what they do, and make them house proud.'
MARC remains competitive on new goods too by going directly to companies that supply their private sector competitors. However, their focus on reuse goods has given them an edge over other providers in Midlothian.  Research done by CRNS (Community Resources Network Scotland) on like-for-like furniture indicated that MARC was cheaper on many counts.
'It's not a con. It's common sense. It makes sense on an environmental level, on a cost effective level for the local authority, but more importantly it makes sense for the client.'
Diversifying options, remaining competitive
In the near future MARC will broaden its collaboration with other organisations to strengthen their collective offering, however, each organisation will keep their own unique identity, and together work to reduce costs, deliver a better service, and maximise the output:
'…there are projects like us all over the place in Scotland, who are doing little bits in their area to change the way people think, and to change the environment. And what we are doing here hopefully will be replicated… in bigger areas it will need two or three projects to come together. But that way the money that the government is giving out to people can actually have a much bigger impact than them just getting a fridge, it can have a much bigger social impact on their lives. But also to help organisations like us become more sustainable… we are very much into the social element of this, and the financial element. We have to make money to make this organisation run; we can make that money and have a social conscience at the same time.'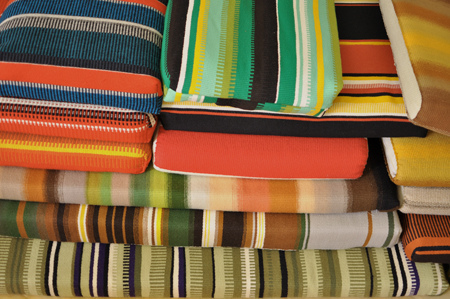 The model that MARC has developed for its services has previously been met with scepticism but there is growing enthusiasm for an approach which offers better sustainability, affordability and joined-up service provision. Something that MARC is more than willing to encourage:
'…we are proud of what we have done but we are not going to stop there… a conversation that I had with other charitable organisations was they have spoken to their authority and they all say 'no, no, no can't do that, it's a big hill we can't push that ball up that.' But now they can actually point and say 'well actually they do it, why do they do it, how can they do that?'  Private sector companies can do this, I can do what they can do, they can't do what we can do. And that's the key to this, is to get your niche, and to get your services together. And go to the council, to the right person.'
Videos
To complement this case study Willie Dunn, Project Coordinator at Midlothian Advice and Resource Centre (MARC) talks about their approach.