Case study 3
Description
This case study focuses on SmartLiving, a peer education programme delivered in schools across Falkirk and Kirkcaldy. The Falkirk programme operates as a collaboration between LinkLiving and the Access to Housing team of Falkirk Council. This case study is based on a discussion with colleagues from both partner organisations. SmartLiving was established in 2004 in response to high levels of young people becoming homeless in the Falkirk area. The programme focuses on life skills and independent living as a way to prevent young people becoming homeless. Referrals are taken from any agency and young people can also self-refer.
Contact
Irene Blackburn, Volunteer Services Manager Tel : 01592 644 048
Lived experience
The SmartLiving approach is about peer education and the benefit that comes from young people sharing their experiences together. The volunteers who deliver the peer education programme use their lived experience to help other young people. This model has positive repercussions for young people receiving and delivering the peer education and is described by the team as a 'win-win' model.
SmartLiving workers quickly recognised the power of young people speaking from their own lived experience and how engaging this could be:
'… to me a good peer educator is somebody who's had a lived experience. They speak from the heart, they know it, they're experts, they've been there, they've lived it and they've got the t-shirt.' (SmartLiving worker 1)
'I think what I'd like to get over to other local authorities is that the officers going in, it's not grasping the attention of young people, it's better having peer education. '(SmartLiving worker 2)
The lived experience of the volunteers brings reality to the peer education and often involves 'myth busting' about independent living and the life skills necessary to make it work.
Partnership working
There was a strong sense that the peer education model would benefit from being more integrated within schools where prevention of homelessness is part of education; 'not for housing to pick it up once the horse has bolted'. Partnership working with teachers and those in administrative roles in schools is key to embedding peer education around homelessness. Described as 'a constant battle', a challenge to this is building and maintaining relationships with schools when there is high staff turnover:
'A couple of years back we had a really good set of teachers… and now they've all turned over and we're back to square one and struggling.' (SmartLiving worker 3)
Stigma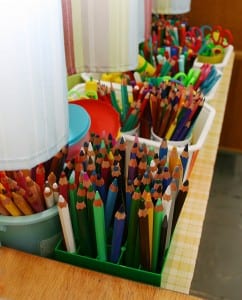 One of the ways the SmartLiving approach tries to ensure engagement with young people is to address the stigma around homelessness. The team make the point that homelessness isn't just about sleeping rough, that it takes many forms, has many causes, and can happen to anyone. Addressing stigma was seen as vital to getting young people to engage with the approach:
'We wanted to move away from the stigma of homelessness, because as soon as you mention homelessness people switch off, and say that it won't happen to them. '(SmartLiving worker 3)
'Initially when we went round to school, we were talking about homelessness, but it was a complete turnoff. 'I'm not homeless,' all that kind of stuff, but if you talk about independent living and the perception of homeless it's more effective.' (SmartLiving worker 1)
Part of addressing the stigma of homelessness is to see life skills as part of prevention. Life skills which underpin how to live well independently apply to everyone and can play a key role in preventing people becoming homeless. There was a sense that the importance of life skills for young people is starting to be more appreciated.
'There is a change in tide, and I'm sure the focus is on young people needing life skills… they need life skills, and if they don't get their housing right nothing's going to go right in their life.' (SmartLiving worker 1)
Development
On reflection, the development of the approach was described as a kind of happy accident. It grew from a response to a request to work with some excluded young people that 'nobody would work with'. The excluded young people shared their experiences with other young people. The team noticed the level of engagement between the two groups and thought 'there might be something in this.' The team investigated peer education, identified a gap and secured some funding:
'…we spoke to other organisations that were using peer education with housing and homelessness. We found that there was actually very little. There was a lot of peer education around but nobody really using that subject matter… we applied for some funding and we just thought we would get some young people who know what it's like to live independently, and that way we would have some good and some bad experiences. We get them to tell other young people, and I think that's what our initial thoughts were, without actually thinking about where it would lead us. ' (SmartLiving worker 1)
What the team didn't fully appreciate at the time was the extent to which young people wanted to give their time and share their experiences with other young people.
'We didn't even think we were offering a volunteer project' (SmartLiving worker 1)
The development of the volunteer programme was unexpected as the focus was simply bringing young people together with others to share their experiences of independent living.
The team followed the development of the volunteer programme into another unexpected area:
'… right away we were starting to work with the young people who were volunteering. We were supporting them on their personal development. They then went on a journey… Naturally, before we knew it we were supporting them into employment because they were gaining accreditation and were becoming confident… We were coaching them in interviews; naturally we entered an employability path. And this is where we are today…' (SmartLiving worker 1)
What underpins the approach is being prepared for the work to 'constantly evolve' and 'being prepared to change' in response to the needs of volunteers and those they support. Being agile and responsive was seen as the lynchpin of the approach.
'We need to adapt to our volunteers because if we've not got volunteers then we've not got a service.' (SmartLiving worker 3)
The team have a culture which 'values having ideas and acting on what's working while being comfortable with uncertainty. Not knowing if something will work doesn't put them off trying something new.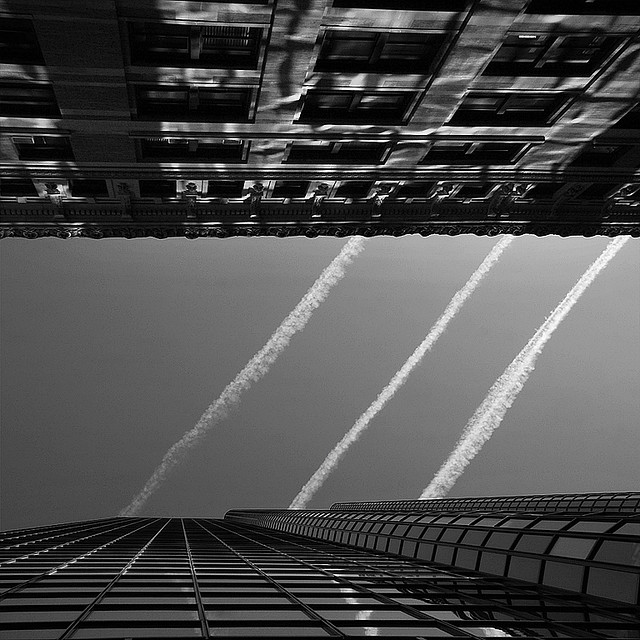 Evidence and impact
There is a sense that evidence of the team's impact is highly valued but under-evidenced. They make efforts to capture feedback whenever they can. Students, volunteers and teachers are all asked for their feedback on each session delivered by the team. However, the team reflected that it is difficult to evidence prevention not least because of lack of capacity and resources:
'Prevention is a nightmare to evidence. It is on our radar. We do want to be able to do it; we do want to become a bit more evidence based. It's just how do you do it? How do your get started in it?' (SmartLiving worker 2)
Importantly, they recognise that part of homelessness prevention is about having 'the information to make better choices' and of improving a young person's transition if it does happen:
'I think there's a two-way street with prevention that doesn't always mean that you are going to prevent someone becoming homeless, but it means that the journey might be a better journey.' (SmartLiving worker 2)