Case study 1
Description
This case study describes a service developed to respond to trauma and homelessness in Glasgow and is based on a discussion with Dr Lisa Reynolds, Consultant Clinical Psychologist and Head of Greater Glasgow and Clyde (GG&C) NHS Trauma Service.
The Trauma and Homelessness Team is a mental health team and the only one of it's kind in Scotland. It works with people over the age of 16 affected by complex trauma, who are homeless or at risk of homelessness and have significant mental health difficulties associated with this history of trauma. The team provides a range of psychological interventions/treatments for clients, assessments and consultation, and training to other agencies working in homelessness. This team is one strand of a wider GG&C NHS Trauma Service. Other strands of this service are Compass, who work with asylum seekers and refugees who have a history of complex trauma and current mental health difficulties associated with this, and the Sexual Abuse and Assault Service.
NHS Trauma Service has a commitment to populations most vulnerable to trauma so also target young people leaving care, victims of trafficking and female offenders.
The Trauma and Homelessness team consists of eight staff that provide a city-wide service across Glasgow. They receive approximately 250 referrals a year which come from the third sector, health, and statutory social and health services. People are usually seen for assessment within four weeks and treatment starts usually within two weeks.
Contact
Carswell House, 5 / 6 Oakley Terrace, Dennistoun, Glasgow, G31 2HX Tel: 0141 232 0114
Trauma and homelessness
Trauma can be an event or experience that is deeply distressing to someone. Often this can affect the way someone thinks, feels and behaves. It can also cause bodily reactions such as insomnia and tension. In many cases, traumatic events can impact on relationships with others.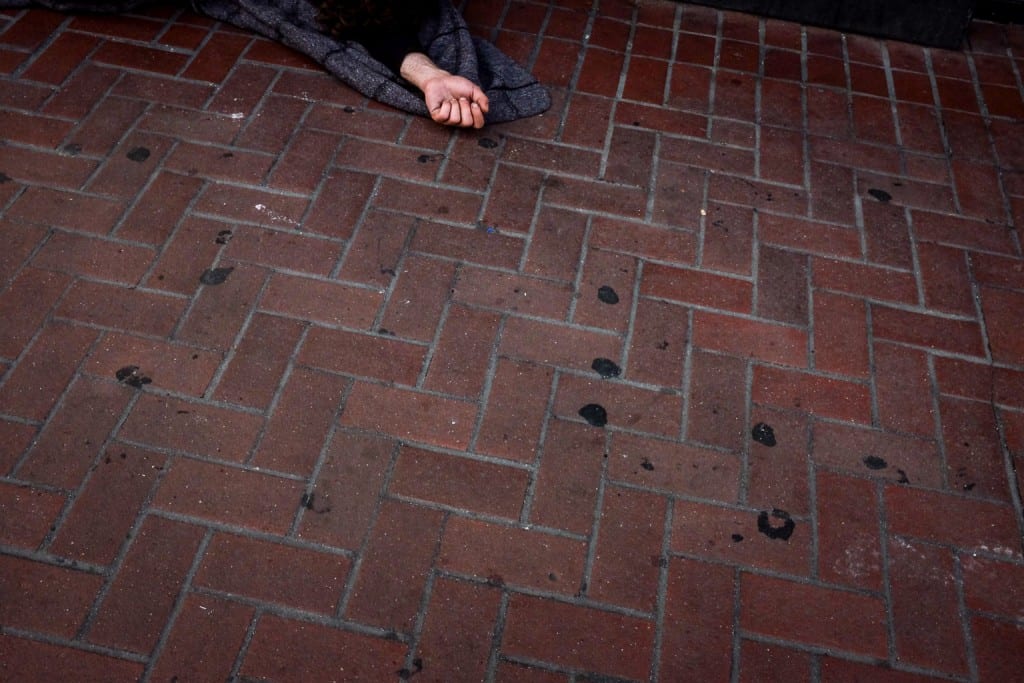 Two types of trauma have been identified – Type 1 refers to single, discrete events that occur suddenly without warning such as death, fire, rape, sexual or physical assault, road traffic accident, witnessing a traumatic event or natural disaster. Type 2 trauma occurs multiple times over a longer period of time. Examples include domestic violence, childhood abuse (sexual, physical, emotional, and neglect) and torture. With Type 2 trauma, people may be able to anticipate the abuse but are powerless to stop it.
Complex trauma refers to 'long-term, interpersonal abuse, occurring on multiple occasions and often beginning early in life' (Herman, 1997). People suffering from Complex PTSD can develop Post Traumatic Stress Disorder Symptoms, mood difficulties (e.g. depression, anxiety and anger), relationship problems, low self-esteem, dissociation or detachment and physical symptoms. People may develop unhelpful coping mechanisms for dealing with trauma symptoms such as abusing alcohol, substance misuse and self harm.
It is estimated that between 80 and 100% of people using homeless services in Glasgow have experienced trauma with a high proportion experiencing Complex PTSD.
Trauma-informed practice
There are other trauma services in the UK but no dedicated mental health support for people affected by homelessness. What's different about the approach is that it addresses homelessness as a cause or consequence of trauma and actively promotes trauma-informed practice across health and social services.
Between 2003 and 2008, large-scale, council-run, all-male hostels in Glasgow were closed and new services commissioned to support residents through this transition and beyond.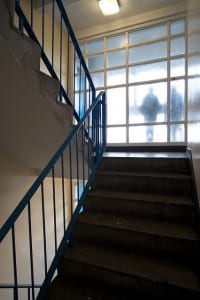 The closures were progressed by the Glasgow Homelessness Partnership, a collaboration between the (then) Scottish Executive, Glasgow City Council, the Health Board and the Glasgow Homelessness Network. In 2003, Glasgow Homelessness Network published Disempowerment and disconnection: Trauma and homelessness which identified trauma as both a cause and consequence of homelessness for those residents of the hostels closing in Glasgow. The report identified effective ways of working with people affected by trauma, gaps in service provision and implications for those working with trauma survivors. This research was instrumental in establishing the Trauma and Homelessness team in 2006:
'The Homeless Partnership at the time did a snapshot of these people and found that trauma was a major difficulty, both that people had experienced trauma prior to becoming homeless, and also experienced trauma, traumatic events, whilst going through the homelessness system; so we talk about this bi-directional relationship between homelessness and trauma … I think for years these people were given a roof and food, but we didn't really know what was going on…'
Strong messages from people accessing support also emphasised the importance of seeing past the circumstance of homelessness to the drivers behind it.
"Instead of asking, 'what's wrong with me?', ask me what happened.'"
Person-centred criteria
The team's criteria was developed in response to two fundamental questions: who are we here to support and what needs do these people have? Building on evidence of homelessness and trauma, the team's criteria was developed to meet the needs of people experiencing these dual, complex issues. This was identified as a strength of the support provided by the team. The freedom to do this was attributed in part to the fact that the service was new at the time:
'It's brilliant that we have that, but why do we have that? Because it's a new service, because people thought about it before it was developed. I think if you ask some of these services why they have the criteria that they have, they will say, 'Because it's always been there.''
Criteria are important and form the key to accessibility. The criteria of some services can be a barrier and mean that people who don't fit it can't access the support they need. The design of the Trauma and Homelessness team turned that on its head:
'I think that the Trauma and Homelessness Team are really good at being accessible and I think often mental health services are seen as… there's lots of barriers to speak to the psychologist or the psychiatrist or to get… or they won't take certain people, they've got a strict criteria … I think the fact that we adapted our service to meet the complex needs of the client in the ways that we have ; both in service delivery, skill mix, what we offer, the training, consultation, and treatment, the fact that we measure it and we react all the time to the measurement tools, it is pretty unique.'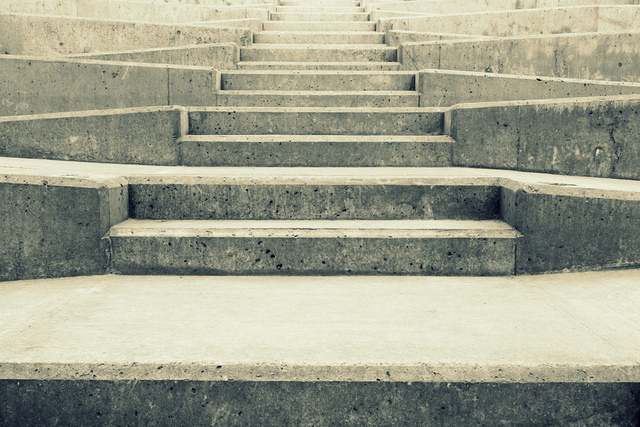 The values of the team aimed to align with the reality of people experiencing complex trauma and homelessness rather than to a predetermined model:
'… I remember … having this lovely linear diagram of people having no fixed abode, going into supported accommodation and then enter a temporary furnished flat, then their own tenancy, and it just looked lovely; it went in one direction. The reality when I started was that that wasn't what people's journeys looked like; they often moved about; they moved backwards; they moved forward.'
A core belief of the team's design was that people experiencing homelessness and trauma could be helped by this intervention, something which was unknown at the time:
'…could homeless people engage in what is quite a highly skilled psychological intervention? … we thought they could but we knew that we would have to … change our service model to meet the needs of the service users…'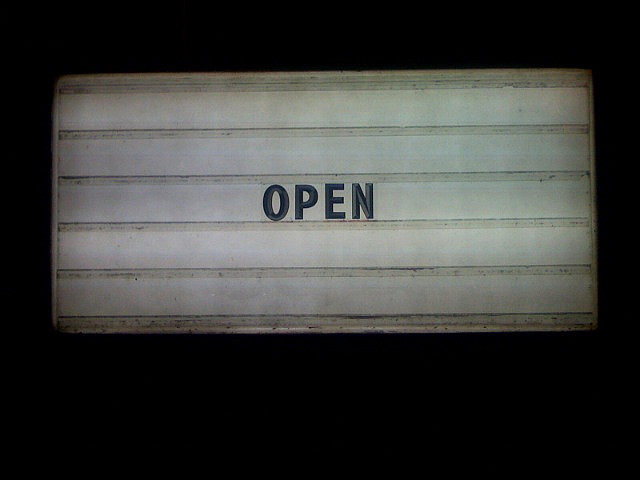 Partnership working
The complex needs of those experiencing trauma and homelessness mean that there can be multiple professionals involved in their support. Good partnerships with the practitioners around a person is a fundamental aspect of the team's approach and is perhaps unsurprising given the implications of homelessness across the sectors of housing, social services and health. However, importantly, it reinforces the need for a holistic view of the person experiencing homelessness and trauma. It also helps to ensure consistent messages to the supported person. The importance of consistency can't be underestimated in the support of people living chaotic lives:
'…we sit with the whole person in front of us: they don't just need a psychologist or a mental health service, they need a social worker; they need a psychologist; they need a support worker; they need to have someone at two o'clock in the morning; and we all need to be giving a consistent message. So I think that's really important, that we're all one voice.'
While being 'one voice', the team also recognises the importance of the skill mix and different expertise that partnership working harnesses. It's not about making everyone a trauma expert but instead appreciating everyone's contribution in supporting the whole person.
'They [other professionals] do a great job and they're highly skilled; they know the service users so much better than we do, so that sense of not flying in experts I think helps hugely…It also helps us do our job because in the supported accommodations and social work it's not uncommon for them to help our clients attend appointments, so they'll come along with them or they'll facilitate… they'll get them up in the morning. So we all have a role to play on the overall care of the patient, and I think the holistic approach is helpful.'
Partnership working is a frequently cited enabler of good, effective support. In this case, the team have evidence that partnership working links directly to good engagement with treatment:
'We engage fully with everyone else involved in that person's care so: health; social work; housing officers; support workers, we have a real partnership working approach, and we find that that has increased the engagement … homeless people who have got complex trauma are sitting at about 69% engagement of treatment, which is pretty good. It's pretty good for a non-homeless population…'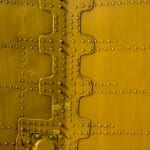 In a time of austerity and cuts, there was a strong feeling that a trauma-informed approach to homelessness wouldn't be possible without the commitment of professionals:
'…there's a passion for helping this population … there seems to be a genuine interest, whereas it wouldn't work if people are burnt out … because these people are complex: they take a lot of energy; a lot of work; they don't fit nicely into the textbooks of 'ten sessions' and then they're cured; they don't follow that linear homelessness path; they have crisis; they have addictions… so there's multiple layers of need…'
Training
A key mechanism for working in partnership starts with the training function of the team. The training is seen as 'the starting point' to working with people around the supported person and is also backed up by other support-like consultations.
The aim of the training is not simply to promote the work of the team but to build capacity in other support providers to be more aware of the role of trauma in homelessness.
Given the small size of the team, it makes sense to prioritise capacity-building in other services:
'…if all the services were trauma-informed, that would be an excellent first step, and then if we could go further than that and have trauma-specific services for these vulnerable groups, that would be wonderful, but I don't think there's anything stopping services being trauma-informed.'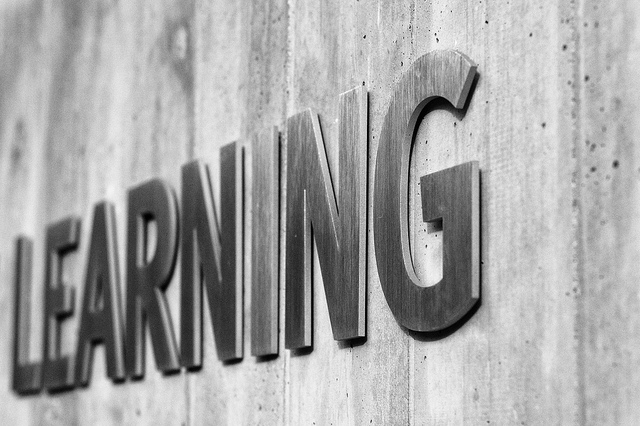 The team has evidence which suggests that building capacity in other services to be trauma-informed has a positive impact on people accessing support:
'…we spend a lot of our time going out and training third sector, social work and health staff in how to identify trauma; how to work with people who have got trauma symptoms who have been traumatised; and also about when and where to go if they need extra help. And that's been really useful in terms of increasing capacity in other services, and it's also helped the service user usually because, even by offering consultations to some of the supported accommodation, we find that people are managing to maintain their supported accommodations a lot longer and move through homelessness. So, we have data that shows that people, when we first meet them, can be in no fixed abode or really unstable accommodations and by the time we're discharging them they're often within a temporary furnished flat or their own tenancy, which is huge for us.'
Importantly, the training helps uncover 'expectations of each other' which was identified as vital to working well across services. However, conversations about expectations are not always easy ones.
When asked what facilitated the effectiveness of the training, what was identified was 'the openness from other services … to learn, to engage, to work jointly. You can offer the best training in the world but if people sit and don't listen and don't want it, then you're not going to get anywhere…'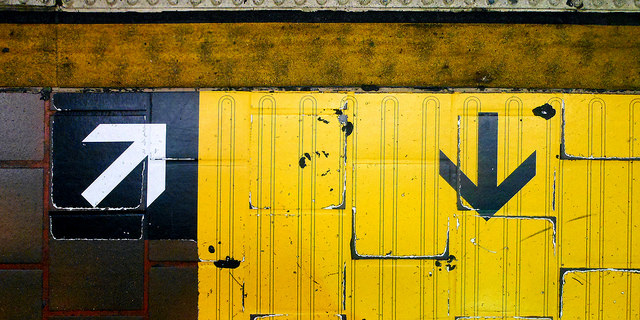 Partnership working also has a role to play in the prevention of homelessness. Early intervention is often dependent on the eyes and ears of other professionals. The team's remit was extended five years ago to also address the risk of homelessness: '…why do we wait until someone's homeless? Social workers and support workers can tell you 'this person is struggling to maintain this tenancy'… it's reasonable to say 'phone us if there's a risk of homelessness.'"
Evidence
Underpinning the team's approach is measurement and evidence gathering. This was identified as the driver behind change, reflection and improvement.
The team gather evidence on a range of measures which they use to steer the treatments, interventions and training they provide:
'…we found that 30% of our Trauma and Homelessness Team had a leaving care history, so I used that information to make links with leaving care… but we weren't getting them until they were maybe in their thirties and had repeated domestic violence situations; had been involved in prostitution; and experienced homelessness…why can't we get them earlier and therefore try and prevent that?

Importantly, measurement needs to be active, ongoing and purposeful, not for the sake of itself. Part of this means returning to fundamental questions: Who are we? What do we do? Why do we do it that way? How do we know it's working?
A key message was to not only ask these questions when developing a service but to ask them regularly and gather evidence to inform the answers. Another part of this means measuring what's important including outcomes for people who access support.
Unsurprisingly for the context, measures include symptoms, risk and levels of functioning and mental health and housing outcomes. Evidence from these measures speaks to the impact of the approach. Service reports are also an important source of evidence. Originally produced in response to a high level of scrutiny when the team was first established, these reports provided valuable information about gaps and difficulties in support. They continue to inform the way support is provided through the team.